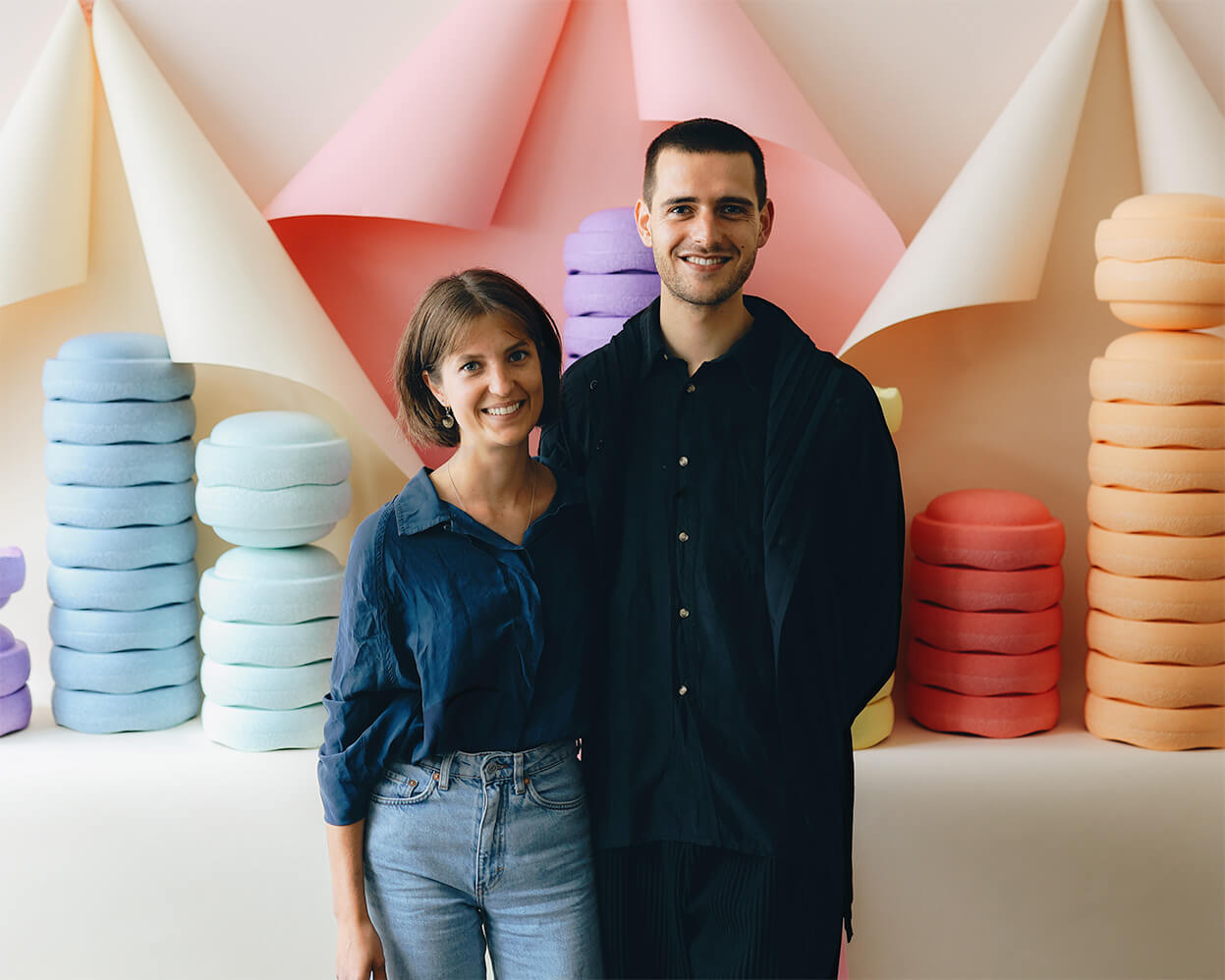 OUR MISSION
Stapelstein® was founded by designer Stephan Schenk and his partner Hannah König. Craving movement as a child and learning more about the importance of play – both physically and cognitively – Stephan Schenk created a system of products to bring movement, creativity, and connection to children. Regardless of age, ability or gender, there is a place for Stapelstein® to empower playtime.
"I see Stapelstein as a trailblazer, leading a revolution in the play industry."
Stephan, Designer and Co-Founder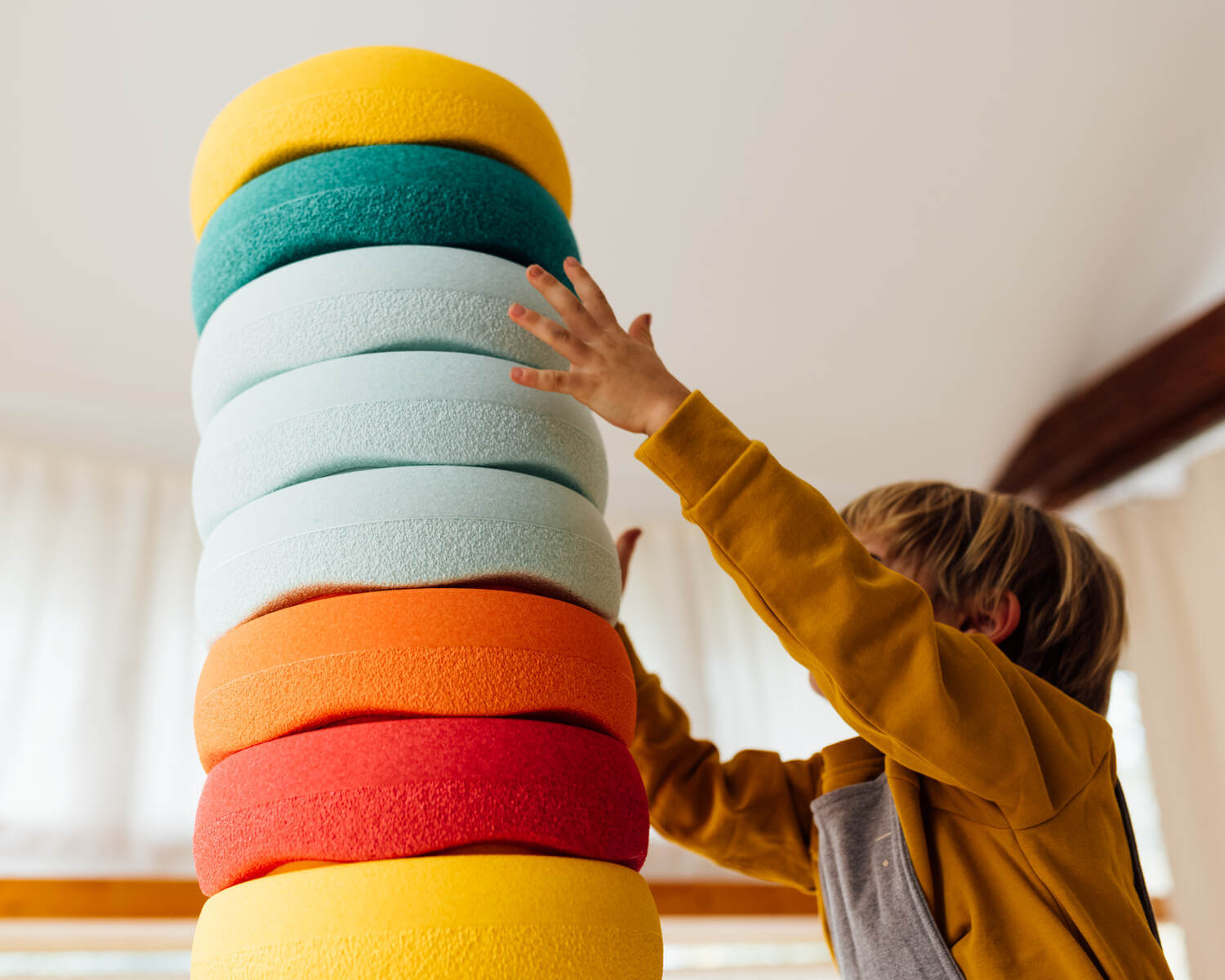 MOVEMENT THROUGH PLAY
Movement is a vital aspect in every childhood – allowing for personal growth and expression through play. Our vision is to integrate movement into daily life in an imaginative, enjoyable and accessible manner. We believe in fostering open play through concepts and products that truly connect with children on their level, promoting a more enriching and engaging play experience.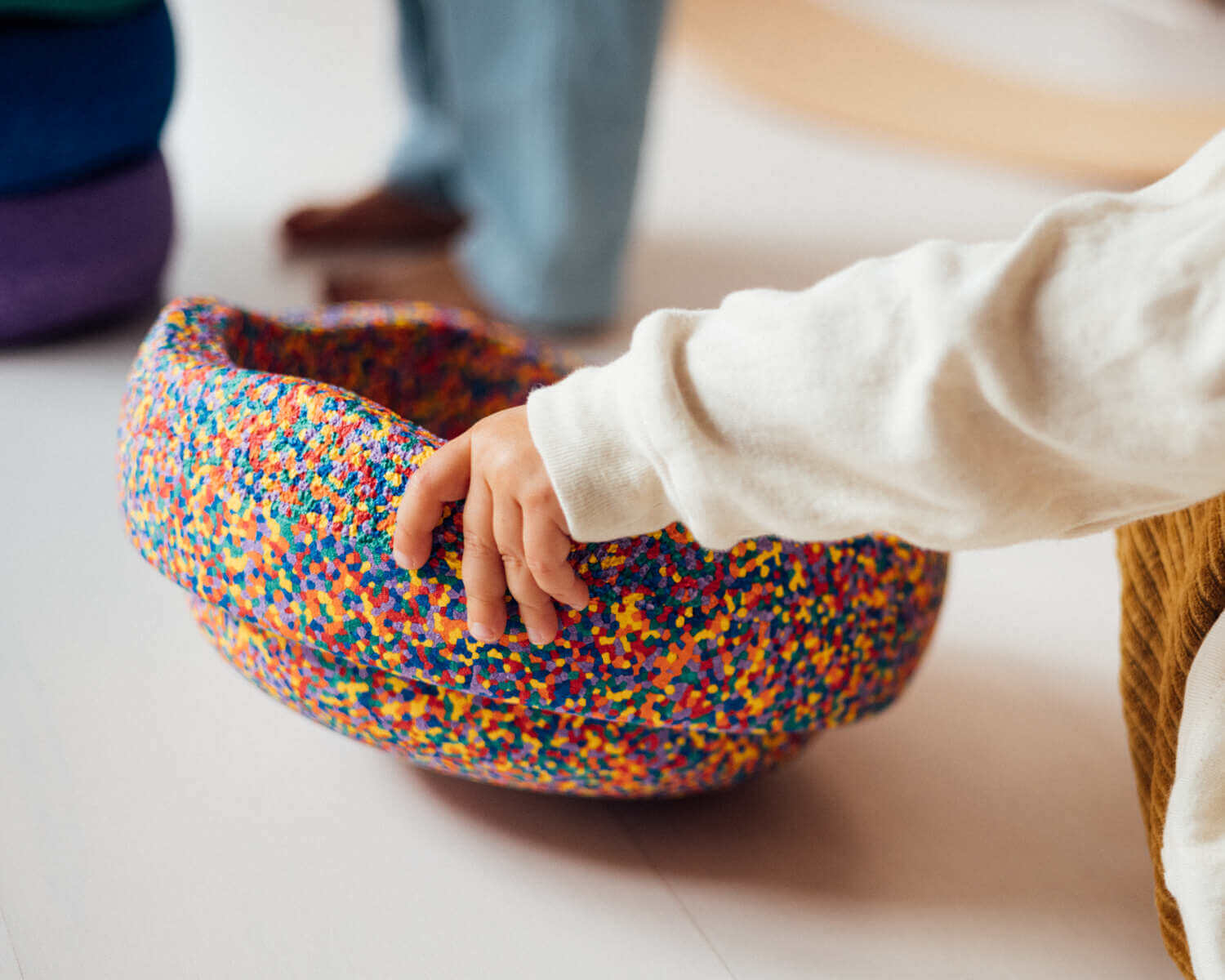 BETTER BUSINESS
Stapelstein® is structured as a Steward-Ownership, a model that allows us to do our best work while improving the world around us. This model is built off of two key principles: self-governance and profiting to serve a purpose. As we promote the power of open-ended, free play, we model that freedom corporately. Similarly, as our mission is rooted in a higher purpose – prioritizing play and providing play opportunities to any and all – we are also committed to passing opportunities along to others. We invest a portion of our profits in charities, causes and organizations that align with our values and share our vision.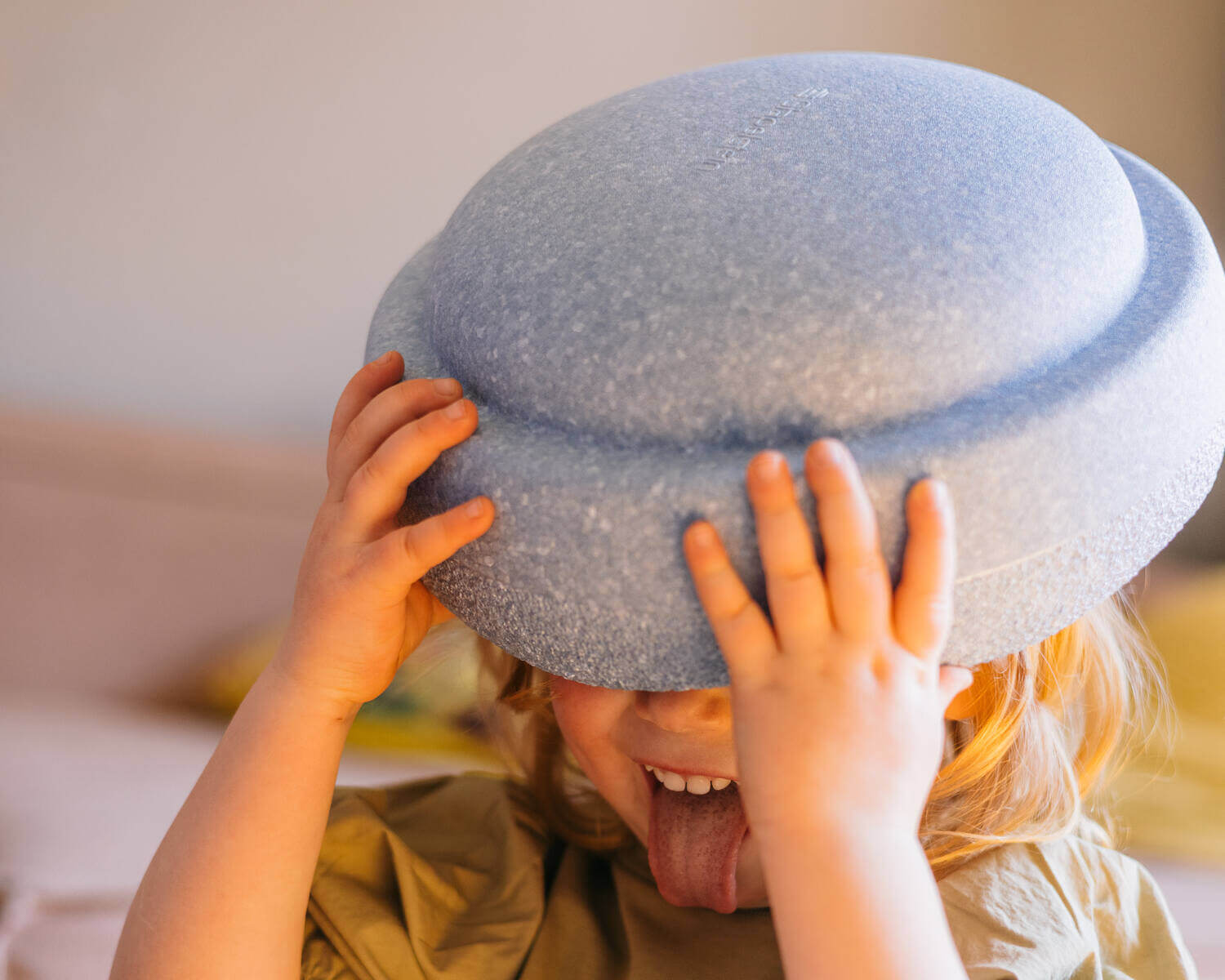 PROTECTING PRIVACY
We recognize that the best way to showcase our products is by presenting them alongside the children using them. However, we are committed to keeping kids safe and protected. Children's faces are not shown in our website, imagery or social media, as we strongly advocate for privacy rights. Particularly with the rise of AI technology, we believe our children should be able to shape their own narrative and identity both now and in the future.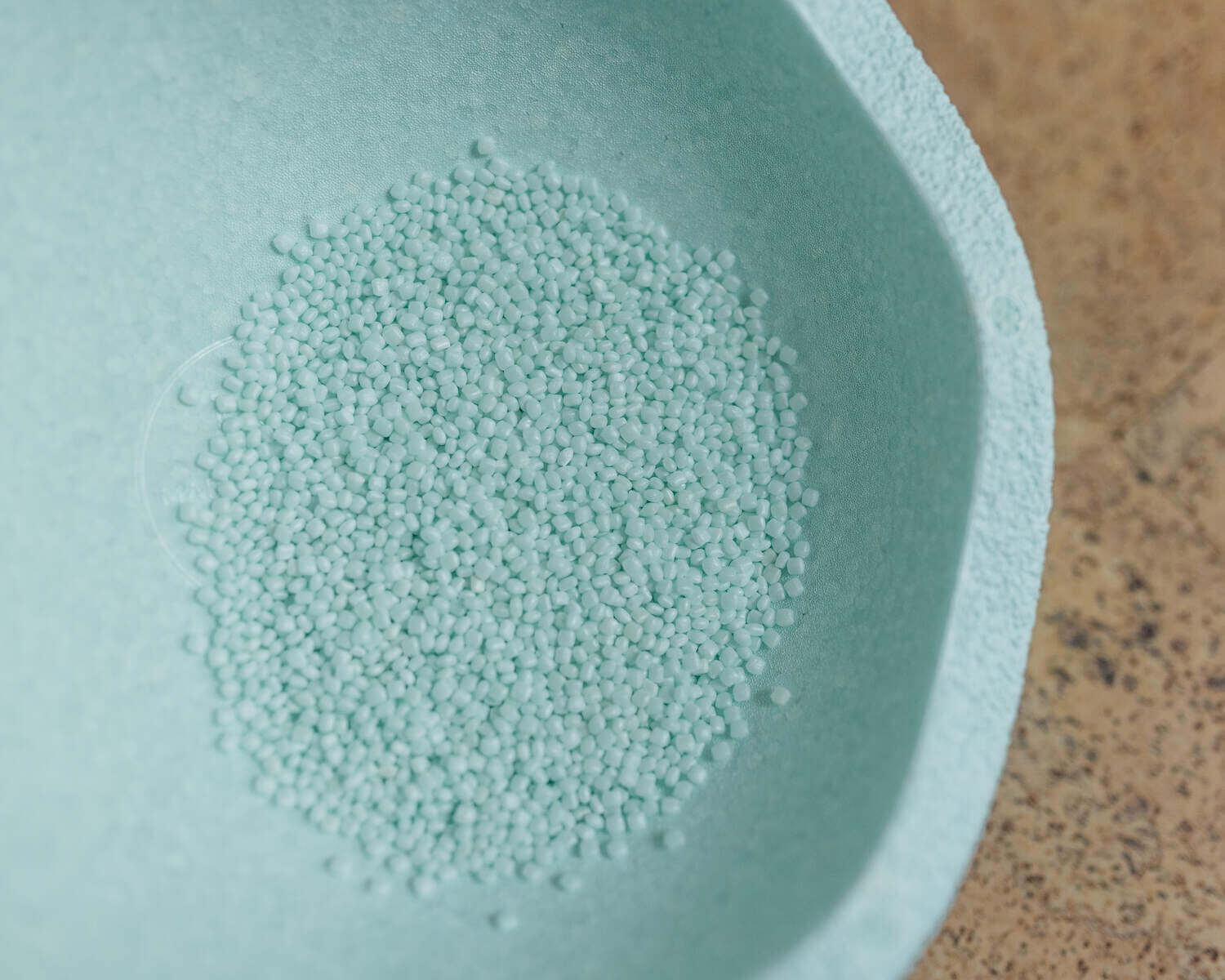 EARTH-FRIENDLY DESIGN
All of our products are made of eco-friendly EPP (expanded polypropylene), an innovative mono-material that is expanded in a cutting-edge process that uses only pure air and water vapor. Free from plasticizers, additives, toxic coatings and chemicals, it's friendly and safe for all. We've created our products with intentional design and aesthetic. Our clean, minimalist form and clear color palette ensures that Stapelstein® can comfortably live in your home and be featured on display, rather than hiding away with traditional toys. This reduces waste, lengthens the lifecycle of our products and offers a keepsake-quality item for your family to love for years to come.
Our elements are produced entirely in Germany in a climate-neutral process.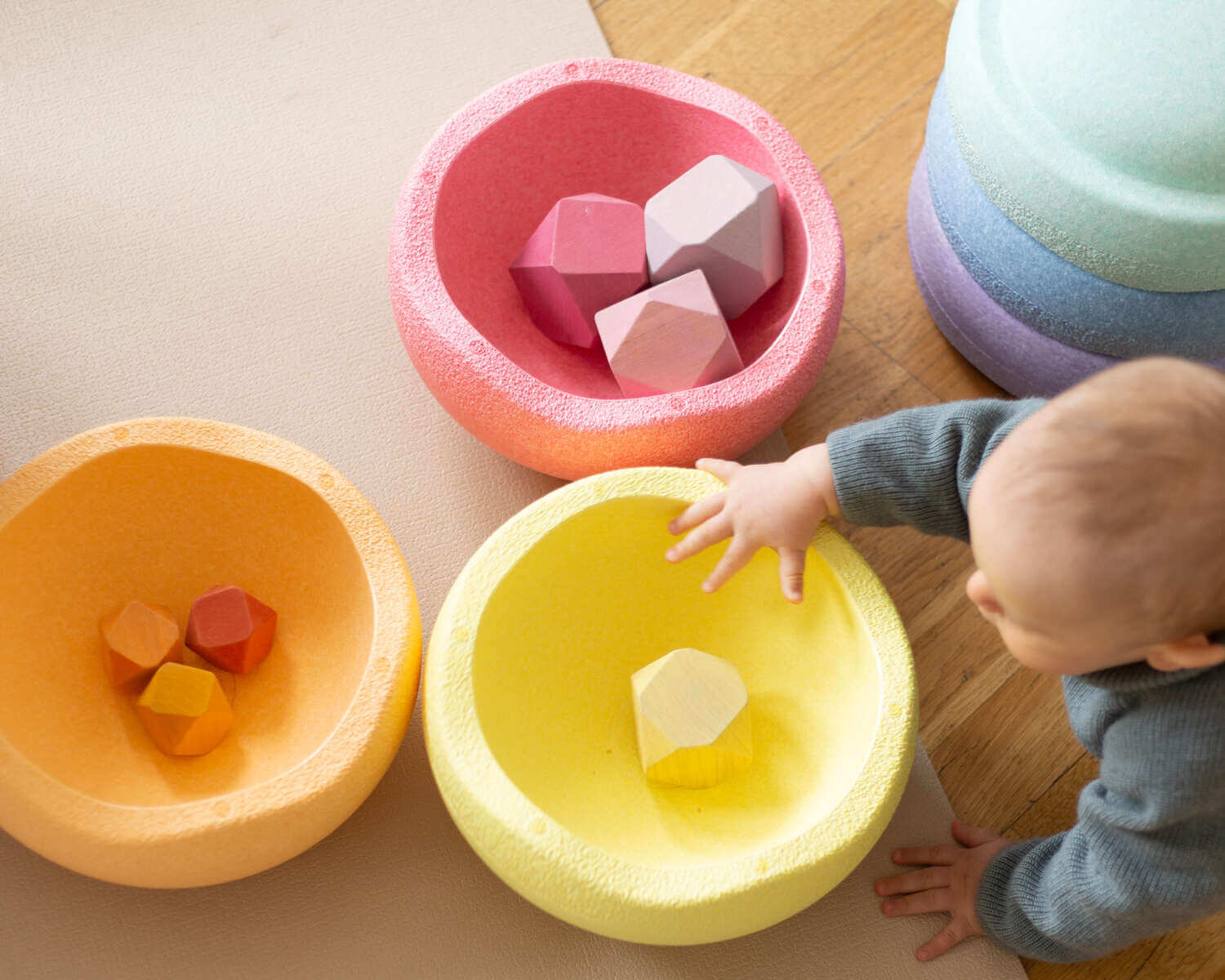 DISCOVER THE POWER OF PLAY
Balance, float, spin or stack – Stapelstein® allows children to stay active while unlocking new levels of creativity. Our vibrant and aesthetically pleasing elements possess a remarkable ability to transform any room into an adventure playground, an obstacle course, or a fantasy world. Watch in awe as your children imagine, create and explore their potential.
Discover more